Get More Done with RevenueWell's Dental Practice Management Software & Marketing Automation
Be more productive and automate time-consuming tasks such as scheduling, confirming appointments, answering account-related questions, sending postcards, and processing payments. As a result, you will lower overhead costs, increase production, and deliver even better patient care.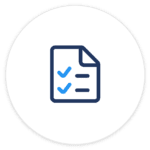 An Easier Work Life
Just because you wear many hats in the office doesn't mean you need to wear them all at once. RevenueWell makes it easy to check all the items of your to-do list without adding any extra work to your day. From sending appointment reminders to processing payments, we take care of the heavy lifting so you can get the most out of your day.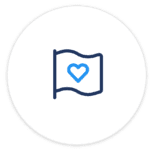 Bring Joy to Your Day
Life's too short to wake up dreading all the work piled on your desk, wondering if you'll have time to take a lunch. Set up automatic post-op instructions, offload lingering recall campaigns, and save time by giving patients online access to their accounts. Return joy to your day by delivering wonderful patient care, instead of juggling a bunch of tasks at once.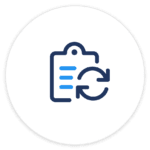 Run a Streamlined Practice
By streamlining operations, you're able to deliver an amazing end-to-end experience to all patients. Best of all, it comes with no extra effort on your part! Automated recall campaigns roll into appointment requests, and then to appointment confirmations, reminders, and treatment plan follow-ups. Show patients how invested you are in their oral health all year long.
Why It's Awesome
Work Smarter, Not Harder
There are only so many hours in the day, so strengthen your processes and get more done by working smarter, not harder. Be more productive by automating many of the tasks that eat into your day!
Appointment Reminders
Automatically confirm all appointments via email, text, and phone
Process Payments
Process secure and immediate online payments
Custom Post-Ops
Send automatic post-ops minutes after the patient is walked out
Recall & Reactivation
Automate recall and reactivation efforts to keep a full schedule
Patient Portal
Give each patient online access to their account

"The best patient communication system designed specifically for dentists. RevenueWell streamlined our practice and is a lifesaver for our team."
Joseph M.
G2 Crowd
Start Growing Your Practice Today
Dental offices that use RevenueWell see an average annual revenue increase of $73,000. See what it can do for you.